Interested in Learning More About Leadership or Joining Future Cohorts?
Drop your email in and we'll keep you up to date
People problems alone should be enough to keep you up at night...
Let's break it down...
Over the past 24 months we've weathered...
A Global Pandemic...
The Great Resignation...
A Recession…
All difficult on their own, but TOGETHER?
Today's environment requires...
while this may sound obvious...
Teams aren't machines
Your teams are made of complex people who need direction and coaching, and it's easy to forget this when everyone is under pressure to do more, with less.
While you've been diligent in hiring great engineers, data scientists, salespeople and so on... most managers are promoted because they're great individual contributors NOT because they're great at leading people.
And now, during turbulent times you're not only asking them to do their job effectively but demanding that they do it BETTER.
…You're expecting them to leadbut never taught them how
★ Attn: Founders, VP's, Leaders & ANYONE with direct reports...
---
Whether you're chasing the next round of funding, striving to be cash flow positive, or pivoting your product (maybe the whole damn business) there's a deadline to actualize or perform.You have an ETA (aka. Estimated Time of Arrival) and more than likely… it just got shortenedSo… at this moment in time all decisions matter.You need to trust the people around you to make critical choices at every decision-making level.How do you delegate authority, decision making and trust? All critical... especially when YOU can't be everywhere at once and your timelines just got shortened.But when your leaders and managers become trusted allies everything changes ― you're able to…... Make decisions faster,
... Reduce re-work,
... Reduce errors and missed expectations,
... Reduce burnout,
... Improve ROI,
... Accelerate innovation,
... Adapt to changing market conditions.BUT you have to train your leaders and managers to know how to do this because..."Only three things happen naturally in organizations: friction, confusion, and underperformance. Everything else requires leadership. – Peter Drucker"If you want the best performance in critical times there are 8 key competencies your team needs to be armed with to unlock their true potential to make the biggest impact in your organization.
"These are the most important skills every leader should learn. We're sending every one of our managers through this course."
Omar Kurdi
Co-Founder & President

"We're working amidst an immense leadership crisis. You must have the essential coaching and skills to create a safe, trusting, aligned and collaborative team."
― Michael "Coop" Cooper
Founder & Executive Coach
Modern Leaders
Strong leadership gives organizations an unfair advantage and better prepares them for growth and adaptation.
---

The Leadership AcceleratorTM
Develop 8 key competencies and science-backed skills every leader and manager needs to succeed in today's ever-changing world
These Skills Aren't Taught in Most Leadership Programs...
You could try to figure out the skills, tools, frameworks and resources you need to lead effectively, but it will be nearly impossible on your own.And... you won't have the benefit of the decades of experience and wisdom our head coach and guest instructors provide to shorten your learning curve.
Check out the program for more on each of the 8 key competencies

WEEK 1: Kickoff
✓ Program orientation
✓ Cohort icebreaker
WEEK 2: Create Psychological Safety
Psychological Safety & Emotional AttractivenessPsychological Safety is the No. 1 predictor of team success and is the primary requirement for high performance and innovation.You'll learn how to:✓ How to recognize and support team members experiencing T/trauma
✓ Simple ways to monitor and measure your team's Psychological Saftey
✓ How to increase and grow your team's Psychological Safety, even if you've scored low
✓ Gather important information that impedes performance and productivity
✓ Experiment with 'emotional attractiveness' and how you show up as a leader is key
WEEK 3: Understand Emotional Accumen & Reduce Burnout
Compassion, Emotional Fluency & BurnoutWhen team members bring you problems, complaints or challenges, they really want compassion. Emotional acumen is the ability to respond quickly to the 4 emotions that can impede team performance.✓ Prioritize compassion when leading
✓ Recognize and address the 4 emotions that impede team performance
✓ Monitor and reduce team burnout
WEEK 4: The importance of trust
Building, Maintaining & Repairing TrustTrust is critical for speed, effectiveness, and financial performance. This skill is even more important today because 82% of of employees don't trust their managers to tell the truth.Participants rave about this workshop over and over again - finding it powerful, productive and part of the toolkit they can use in both at work and in their lives. We'll:✓ Define and breakdown what "trust" really means
✓ Understand the macro and meta cost of low trust cultures
✓ Examine and explore how to use the 8 Dimensions of Trust (and why this is critical to you and your team's success)
✓ Explore the Team Trust Index - this tool will help you gauge where your team is now so you'll know exactly what dimension of trust needs to be addressed
✓ Learn to define and solve trust issues
WEEK 5: Critical team alignment
Cultivating & Maintaining Alignment97% of executives and employees believe a lack of alignment can negatively impact a project or outcome.
This skill is even more critical with remote work today, yet 47% of leaders have no clear understanding of what building alignment meansIn this training we break down and dig into: ✓ What alignment actually IS - so many leaders believe they've achieved alignment when they've barely achieved agreement
✓ The difference between agreement and alignment (this is critical for reducing rework, expediting projects and increasing reliability)
✓ The impact of misalignment
✓ The importance of re-aligning frequently
✓ The Cycle of Alignment
✓ How you can diagnose and resolve alignment issues
WEEK 6: Understanding the brains around you
NeuroEfficiencies, Attention Spans & Information NeedsThere are four main ways of processing information in the brain. When you know how to provide the right information to each of the four brain types, you can dramatically speed up your team's ability to be productive.When Cellares President Omar Kurdi attended this module, he said, "This is the most important information every manager and leader should learn!" And we tend to agree - it will make your life a lot easier when you start tailoring your communication to people's attention spans and information needs.This workshop will arm you with:✓ A way to understand 'the brains' around you (Aka: Individual Neuroefficiencies) so you can tailor your communication to help get people into action and make decisions and progress faster!
✓ An understanding of your own Neuroefficiencies, thinking styles, triggers and information needs
✓ How to leverage attention spans when presenting or communicating to groups
WEEK 7: Focusing on feedforward
Feedforward, Performance Conversations & DevelopmentMost leaders handle difficult situations by avoiding them. This avoidance is allowing under-performers to continue to struggle and robs your employees of the opportunity to learn, grow and own their responsibilities fully.You'll learn how to: ✓ Convert your reaction to employees' work from feedback to feedFORWARD
✓ Conduct performance conversations
✓ Co-create inspiring development plans
WEEK 8: Solving the 'Right' problems
Defining Problems & Prioritizing Problems to SolveEvery role in every organization was hired to solve problems. It's more critical than ever to use a method for identifying the root cause of problems and defining problems properly so your team can actually do what you hired them to do.✓ Utilize the Problem Definition process to identify the root cause of problems.
✓ Prioritize which problems are worth solving
WEEK 9: Sharing Leadership
Humble Leadership & Sharing LeadershipStaying humble leads to higher performance, lower turnover, reduces absenteeism, higher quality work, and stronger teamwork. Humble leaders identify and share more leadership opportunities with their teams.In this week's discussion and coaching session you'll:✓ Experiment with humility in leadership
✓ Delegate leadership opportunities to your team members
✓ Create more time for strategic thinking and planning
✓ Determine when to Step Up, Step Back, & Step Aside
WEEK 10: Wrap-up & Celebration
Final cohort discussion and group coaching time.You'll have an opportunity to get any questions answered and leave with clear next steps for you and your team. We'll close with a celebration - adult beverages, pets and costumes encouraged.
Founder, CEO, VP, Director or Manager?This is the 'missing education' no one taught you… that drastically increases your impact as a leader
Actionable
Toolkit
Skills, tools and frameworks battle-tested in fast-growing startups and the most effective Fortune 1000 companies.
World-class Instructors
The best leaders lend their expertise, insights and wisdom to help accelerate your learning and avoid common mistakes.
Peer Feedback & Group Coaching
Reflect with peers and learn vicariously from their questions and experiences to improve your skills each week.
Neuroefficency Report
Get your unique 'Brain Type' report & understand your info needs, triggers & how to best work with your team.
Your learning doesn't stop...
As Bill Coughran, Former Google SVP of Engineering says...
"Engineering is easy. People are hard."
And WE couldn't agree more...
So who are we and why should you work with us?
Hi! I'm Michael "Coop" Cooper
If you're like business leaders I know, you're doing the best you can with the time, knowledge and resources you have – but sometimes it's just not good enough – for yourself or your team.You've likely wondered if there was an easier way to tackle your leadership challenges that sets your team up for success.I know you want to become the leader your team deserves, and it's a struggle sometimes to figure it out on your own.I get it.For the past 23 years, as an Executive Leadership Coach, I've helped over 3,500 leaders in 1,000+ companies and over 150,000 employees across 33 countries just like you solve their toughest leadership challenges and experience team success beyond their own expectations.
"I am committed to equipping you and your team with the tools, frameworks, skills, behaviors and mindset to be ready for the next series of normals so you can stop feeling overwhelmed and lead more effectively."
A few words from our Alum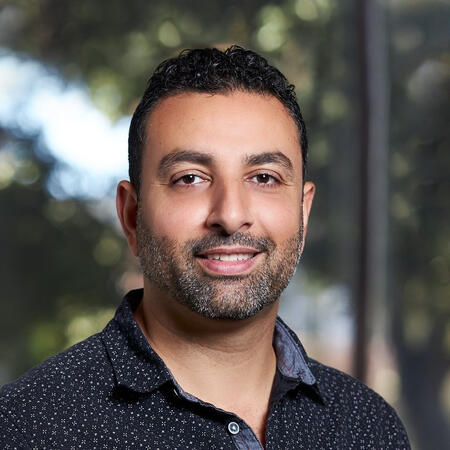 "These are the most important skills every leader should learn. We're sending every one of our managers through this course."
Omar Kurdi
Co-Founder & President, Cellares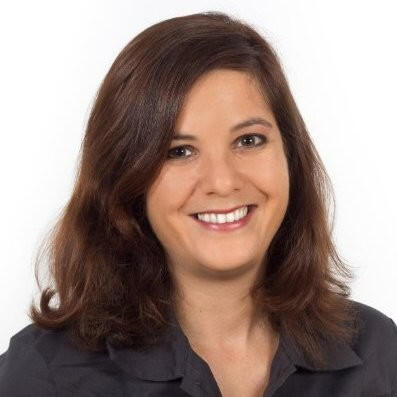 "It gave me the tools and frameworks I need as a leader. All backed up research and practice in startups and corporations."
Maya Zuckerman
People and Tech Ops Lead, Holo

"I learned something so hard to find anywhere else: How to be the kind of manager I want to be for my team."
Brian Midili
Vice President, Experience Analytics, RAPP
Frequently
Asked
Questions
WHEN DOES THE PROGAM START?
The Leadership Accelerator runs from February 28 - May 9 for 10 weeks, with a 1-week integration break at the halfway point.
WILL I GET 1:1 COACHING?
Yes, two one-on-one personalized coaching sessions based on your performance applying the coaching challenges.We pair each participant with a globally recognized, award-winning coach who has 20+ years of experience coaching executives, leadership teams and entire startups.You can use your sessions to ensure you are learning, understanding, applying and building the right skills, behaviors and habits.
WHERE CAN I ACCESS THE TRAININGS FROM?
Based around small group coaching sessions held weekly on Tuesdays at 4PM PT via Zoom.Weekly coaching challenges and personal coaching are asynchronous.
ARE THERE ANY PREREQUISITES?
No, but you must be at a management level and have at least one direct report.
WHAT IF I HAVE TO MISS A SESSION?
While it's best to attend every class we understand you have commitments.Recordings of all the live training are available for you to access at anytime.
WHAT IF CAN'T MAKE THIS COHORT?
2023 cohort dates are currently being determined. If you're interested in taking the course but can't make this cohort simply fill out the quick application and we'll be in touch.
PREFER 1:1 COACHING?
Sometimes, leaders find they would rather have one-on-one coaching. If you're interested in a more personalized experience reach out to Coop at: coop@innovatorsandinfluencers.com and we can discuss your specific situation.
Ready to develop the 8 key competencies you need to lead your team through turbulent times?

The Leadership Accelerator
COHORT 9 BEGINS
February 28, 2023
LEAN IN NYC SCHOLARSHIP
All Lean In NYC Members receive an $800 scholarship
$2800
$2000
Per Person
Team Discounts ARE ALSO AVAILABLE
---
©️ 2022 Modern Leaders - The Leadership Accelerator

The Leadership AcceleratorTM
Cohort 9 Application Form

Thank you
So... what should you expect next?
We'll reach out within 24-48hrs to schedule a quick call to make sure this is the right fit for you.

Thank you
We'll keep you up to date with regular events at Modern Leaders.